Gratitude by the Golden Gate
The MA World Convention is the annual recovery and social gathering for all of Marijuana Anonymous. The Convention includes workshops, keynote speakers, MA meetings, a dance, and a chance to fellowship with members from across the land. It's a giant sober party and a great opportunity for growth in recovery and personal connections.
We look forward to next year August 30 – September 1st, 2024 hosted by District 2 San Francisco and East Bay, California. More updates coming soon!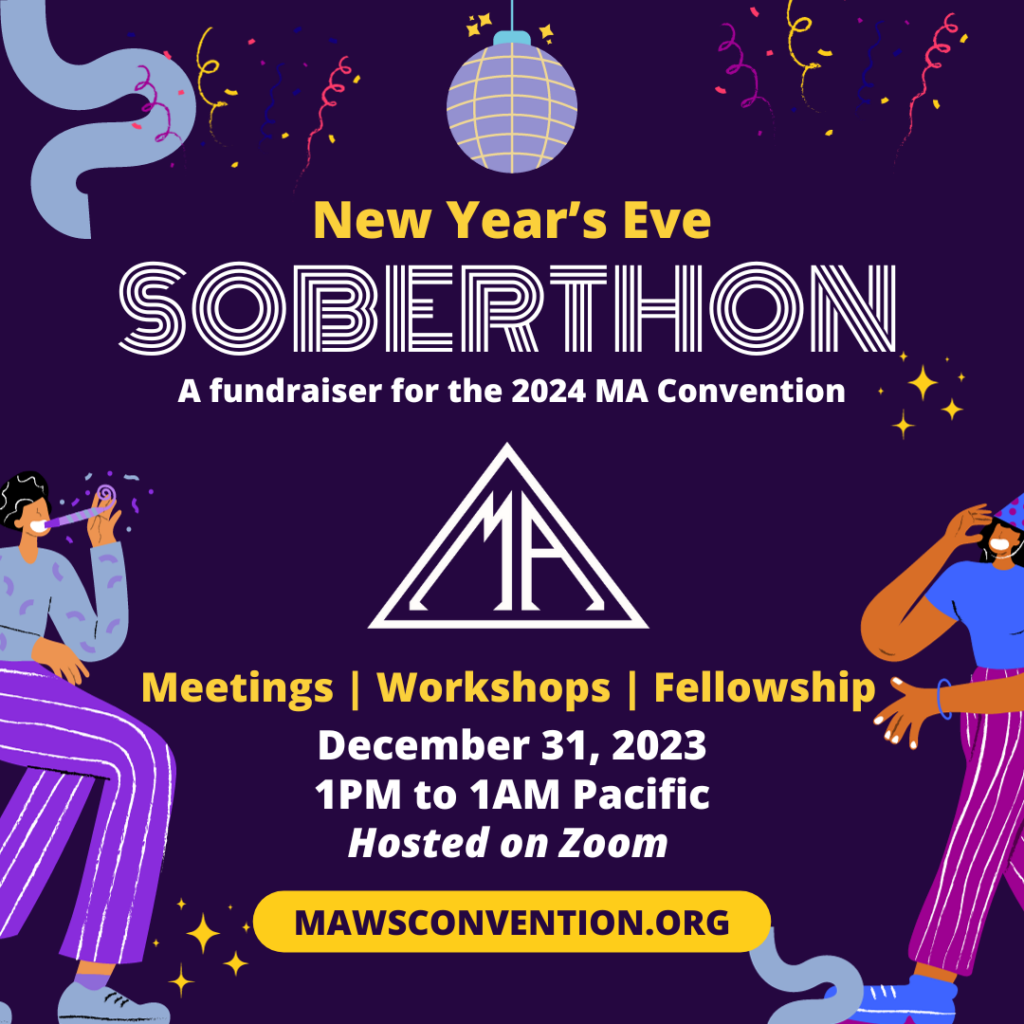 (More info coming soon)